The Best Bounce House Pelahatchie MS Selections!
Make sure your next party is fun and festive with our bounce house Pelahatchie MS residents love! Whether you're planning your toddler's birthday celebration or an upcoming school festival, we're confident our wide selection of colorful and engaging bounce houses will entertain the entire guest list for hours on end.

We're happy to offer our rental selections in Pelahatchie, Mississippi, and surrounding areas, taking the party to the next level across Rankin County! With our wonderful bounce house Brandom MS inventory, you're guaranteed customer satisfaction, on-time delivery, and competitive pricing. We make finding the perfect inflatable bounce house Pelahatchie MS for your upcoming event a walk in the park.

When you work with our team of party professionals, we'll exceed your expectations and help make your event an unforgettable one by providing top-quality bounce house Pelahatchie MS options for every age group and demographic. View our 5-star reviewed options online and book your bounce house today!
Start Here!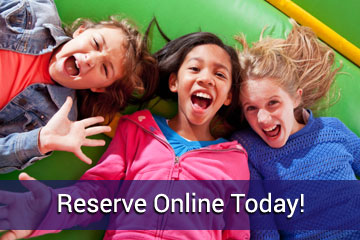 Order-by-Date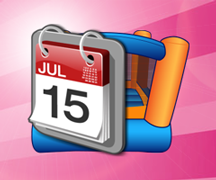 Bounce Houses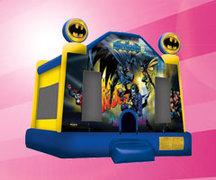 Combo Bouncers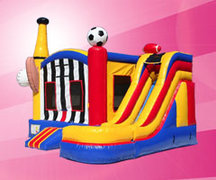 Wet Combo Bouncers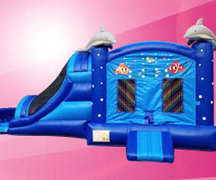 Water Slides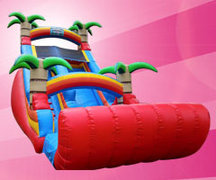 Dry Slides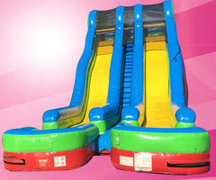 Obstacle Courses & Interactives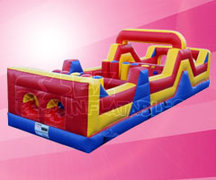 Concessions and Add-Ons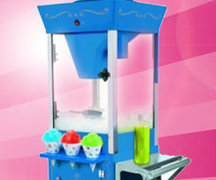 Package Deals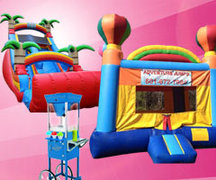 Tents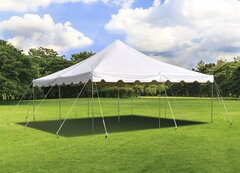 Best Options for Bounce House Rentals Pelahatchie MS
Whatever your specific party budget, theme, or timeframe, we're positive our bounce house rentals Pelahatchie MS will delight guests and help make your event a memorable one. It's our goal to manage the little details and take the stress out of party planning so you have time to enjoy your event alongside everyone in attendance.

When you work with our experienced and friendly team, you won't be disappointed with our bounce house in Pelahatchie MS selections that are fun for all ages. Whether you're throwing a graduation celebration or just want to entertain the kids for a long weekend, we have a variety of styles, themes, colors, and prices that work for everyone. Along with our amazing bounce house options, we carry water slides, inflatables, and party rentals that will make your event a hit.

Our safe and secure rentals are enjoyed by children beginning at three years old and up. Our Mickey Mouse bounce house rentals Mississippi are especially popular for toddler and children's parties! We offer affordable and convenient package deals, making us your all-inclusive party provider. Book your bounce house rentals Pelahatchie MS online now or give us a call at (601) 672-7984 for any questions.

Providing a Wide Selection of Bounce House Rental Pelahatchie MS for Every Theme and Occasion
Celebrate in style with our varied selection of bounce house rental Pelahatchie MS options everyone loves! And when we say everyone, we mean everyone! We carry multiple superhero-themed bounce houses that are popular for the young comic book and movie lovers while our underwater-themed Shark Attack Bounce House is the perfect summertime selection.

When you're ready to rent a bounce house in Pelahatchie MS, look no further than at our expansive inventory that covers every age, gender, and interest. Our Princess Jumper is fun for daycare centers and princess parties while our highly sought-after Minnie Mouse bounce house Mississippi is rarely in stock because people absolutely love it.

Whether you're in charge of entertainment for an upcoming family reunion or church gathering or want to reward your kids for a successful school semester, we're positive our prices, services, and selections will make your day while keeping your kids entertained. View our inventory online and book your jumper today!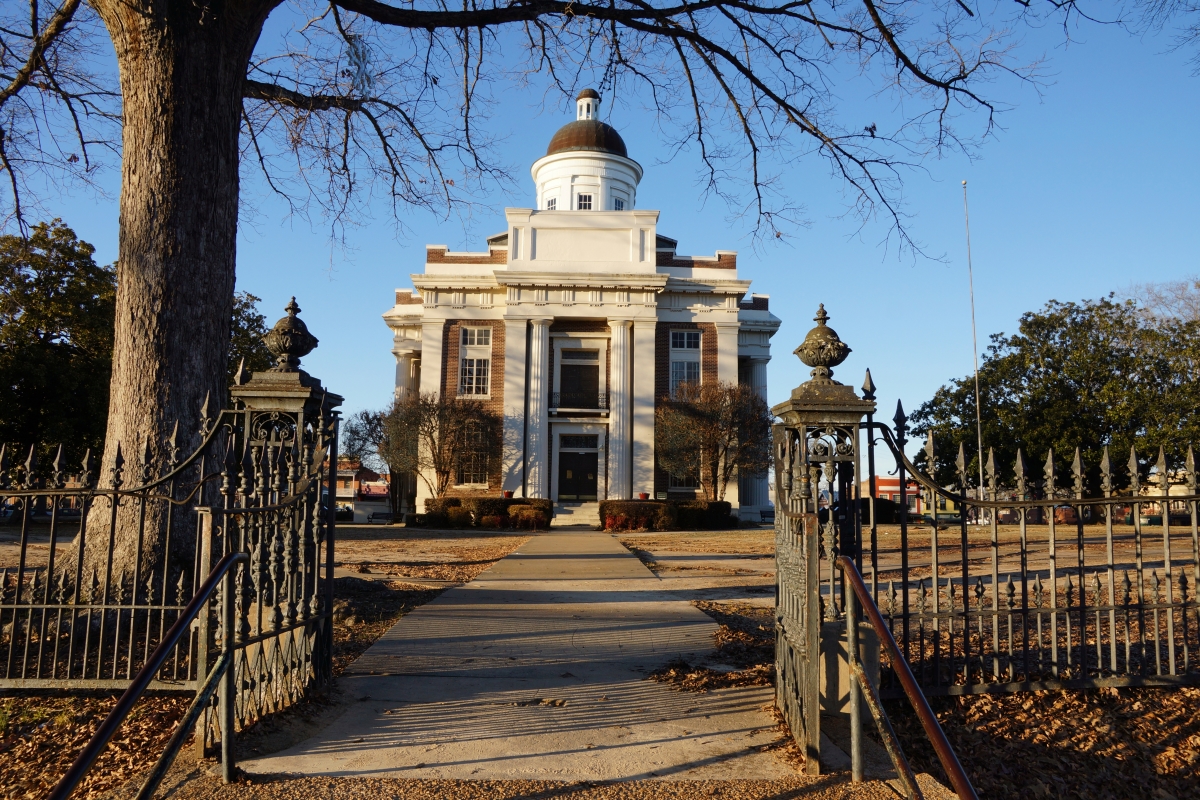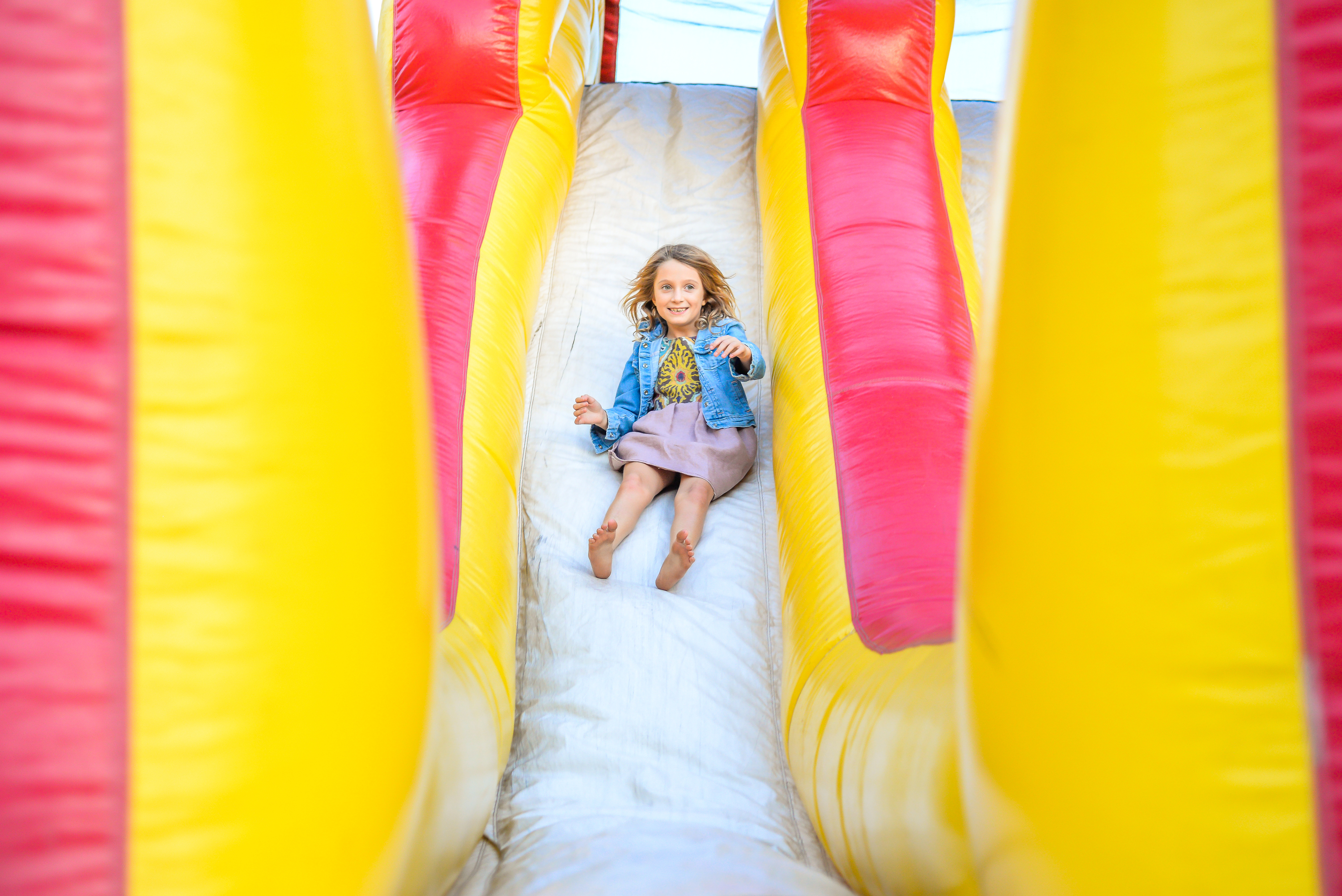 Why Choose Us for Your Bounce House Rental in Pelahatchie MS
As a family-owned and operated local business, we put heart and soul into our bounce house rental in Pelahatchie MS services. Over the past decade, we've built our reputation around friendly customer service, punctual and reliable delivery, and cost-effective options that suit various budgets, themes, and party needs.

We've earned 5-star reviews and the repeated business of our incredible customers because we consistently deliver on our promises. We have endless amounts of fun being involved in your special celebrations, from first birthdays to high school graduations to retirement parties. We're thrilled to be included by providing inflatable bounce house rental Pelahatchie MS options that don't disappoint.

We carry industry-leading equipment from reputable manufacturers that use lead-free and fire-resistant materials, ensuring the safety of you and your guests always. Whatever your needs are for bounce house rental in Pelahatchie MS, choose our trustworthy, helpful, and experienced team of party people to have a streamlined and unforgettable experience. Take a look at our wide selection of online inventory and book your concessions or games today! Get in touch with our team by giving us a call at (601) 672-7984 if you have any questions.

Delivering Affordable Bounce House Rentals Pelahatchie MS & Beyond
We're proud to offer our convenient and affordable bounce house rentals Pelahatchie MS and surrounding areas of Rankin County, including the 39145 zip code. Our customers have such a blast setting up their events across the community, including at local favorites like Jellystone Park. We're happy to help guide you through any restrictions or necessary permissions for hosting your event and setting up a bounce house in public spaces in Brandon, Flowood, Pearl, Richland, Ridgeland, Forest, and Carthage.

It's our greatest pleasure to help throw memorable and safe parties in our community and we're grateful for the chance to work with local churches, school districts, organizations, small businesses, and neighborhoods to provide safe and affordable bounce house rentals Pelahatchie MS. Let us prove to you why we're one of the top-rated outdoor or indoor bounce house Pelahatchie, MS suppliers by giving us a call at (601) 672-7984 or booking online today!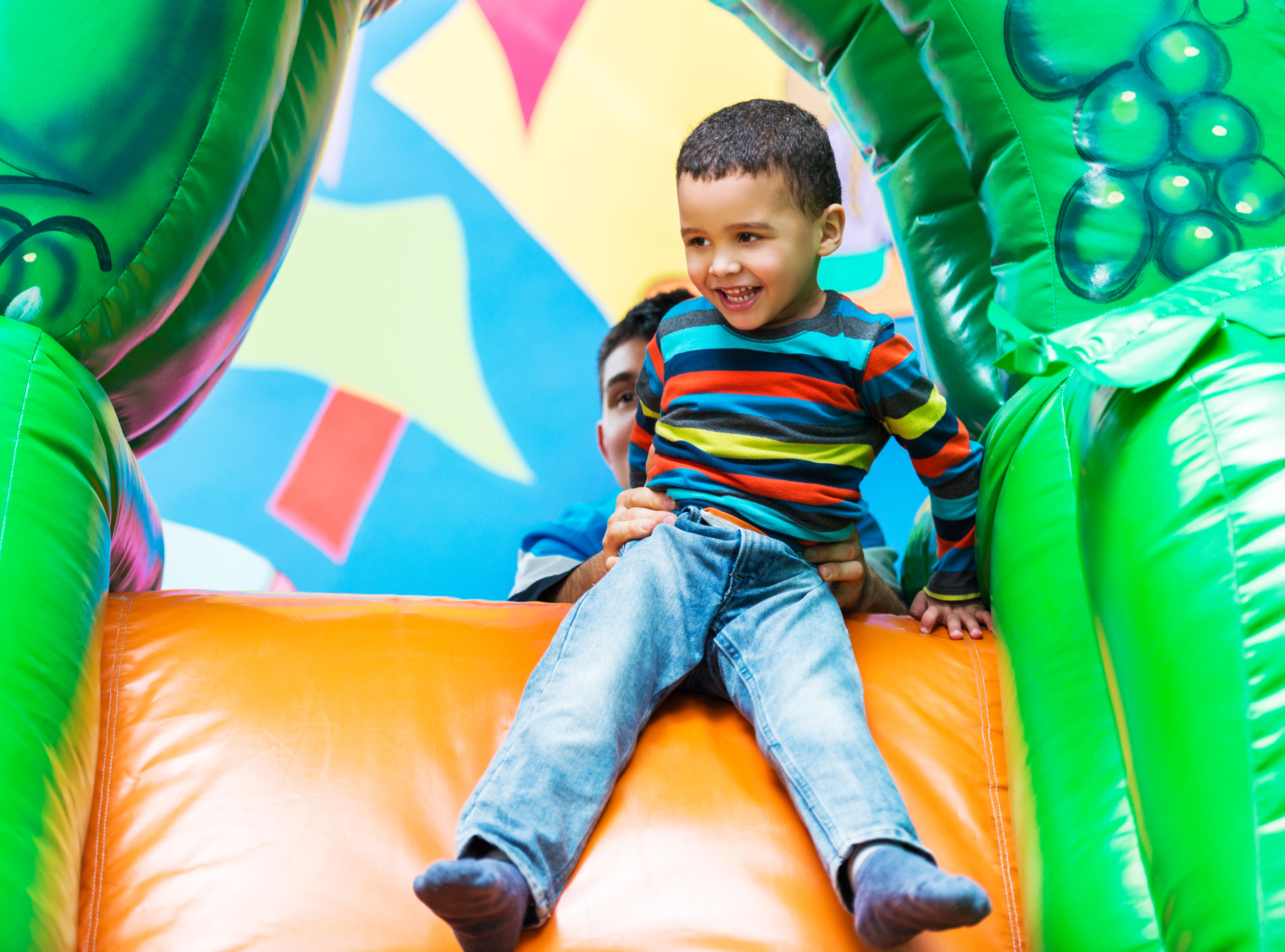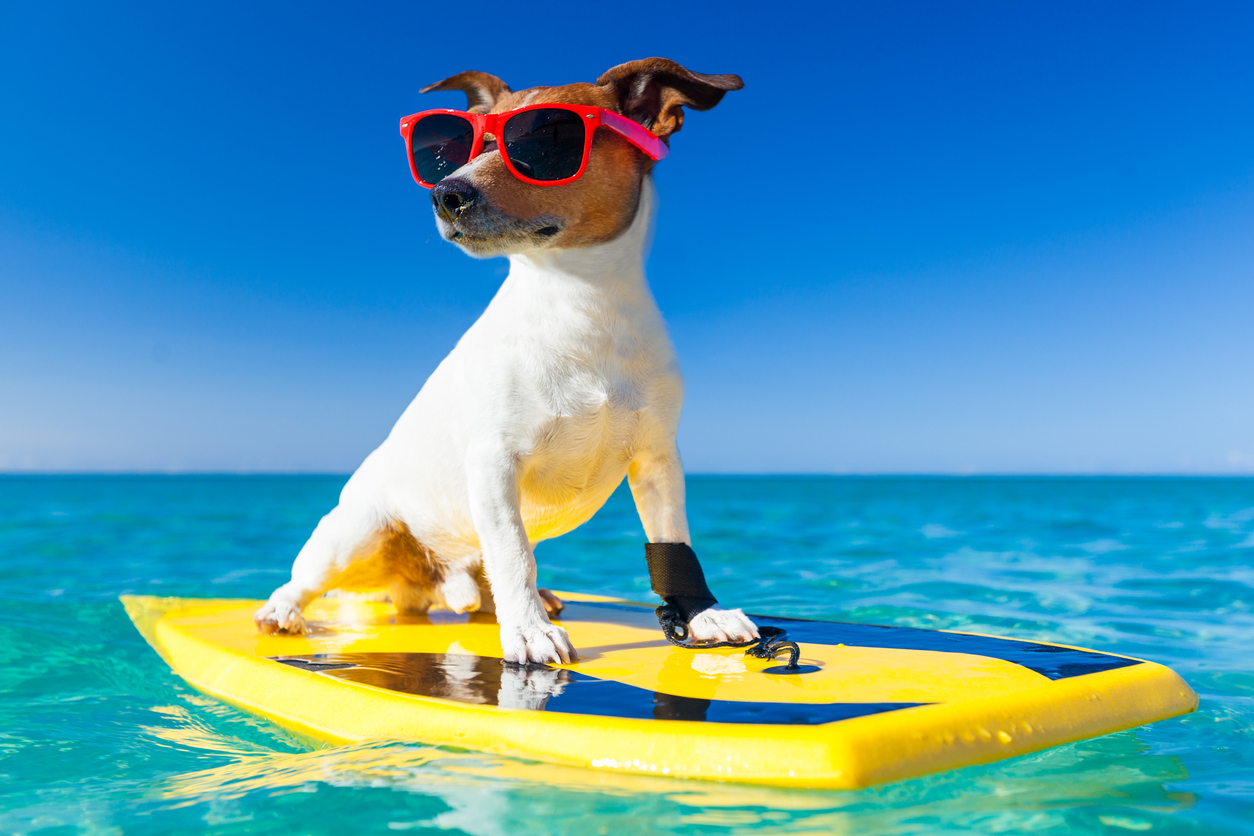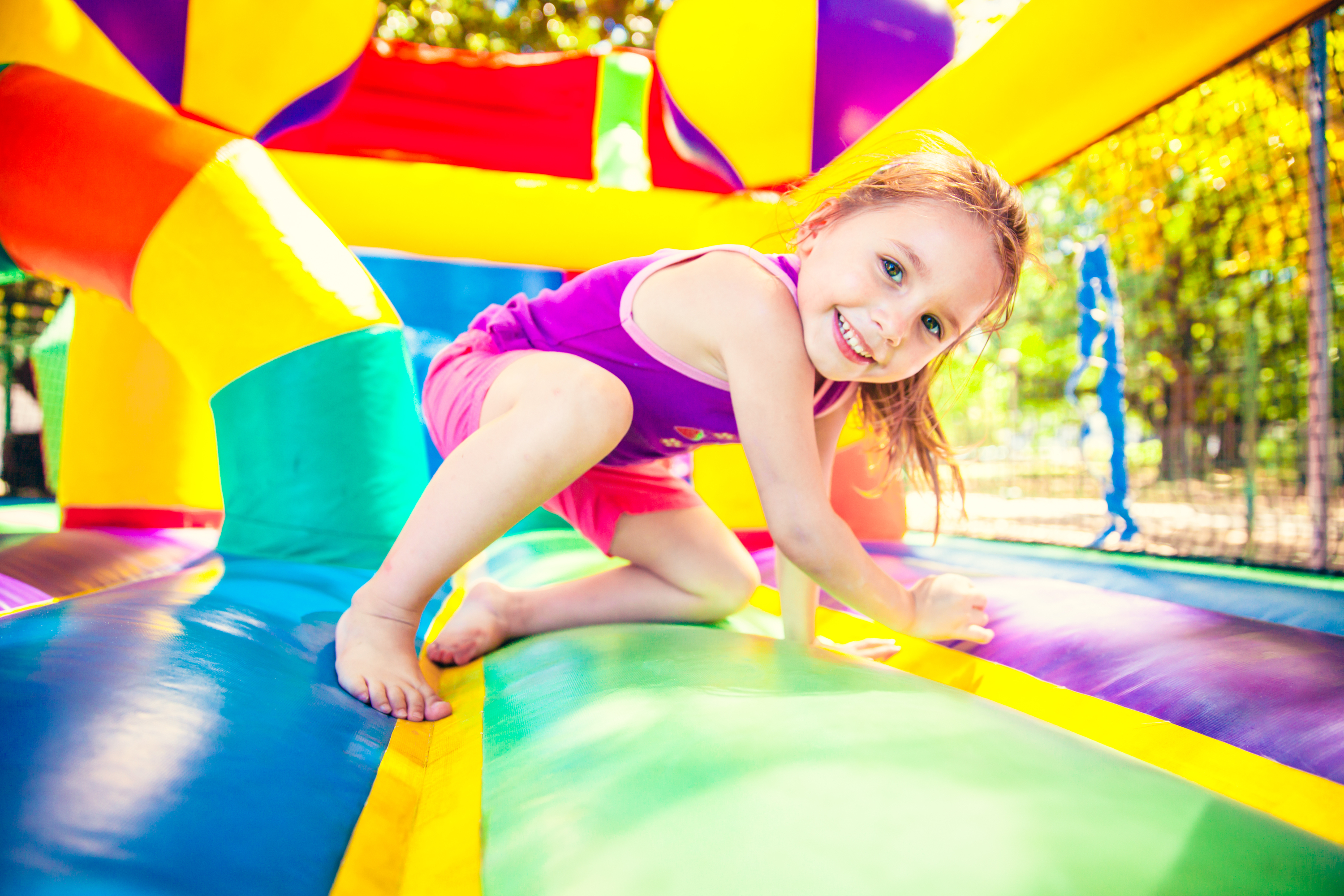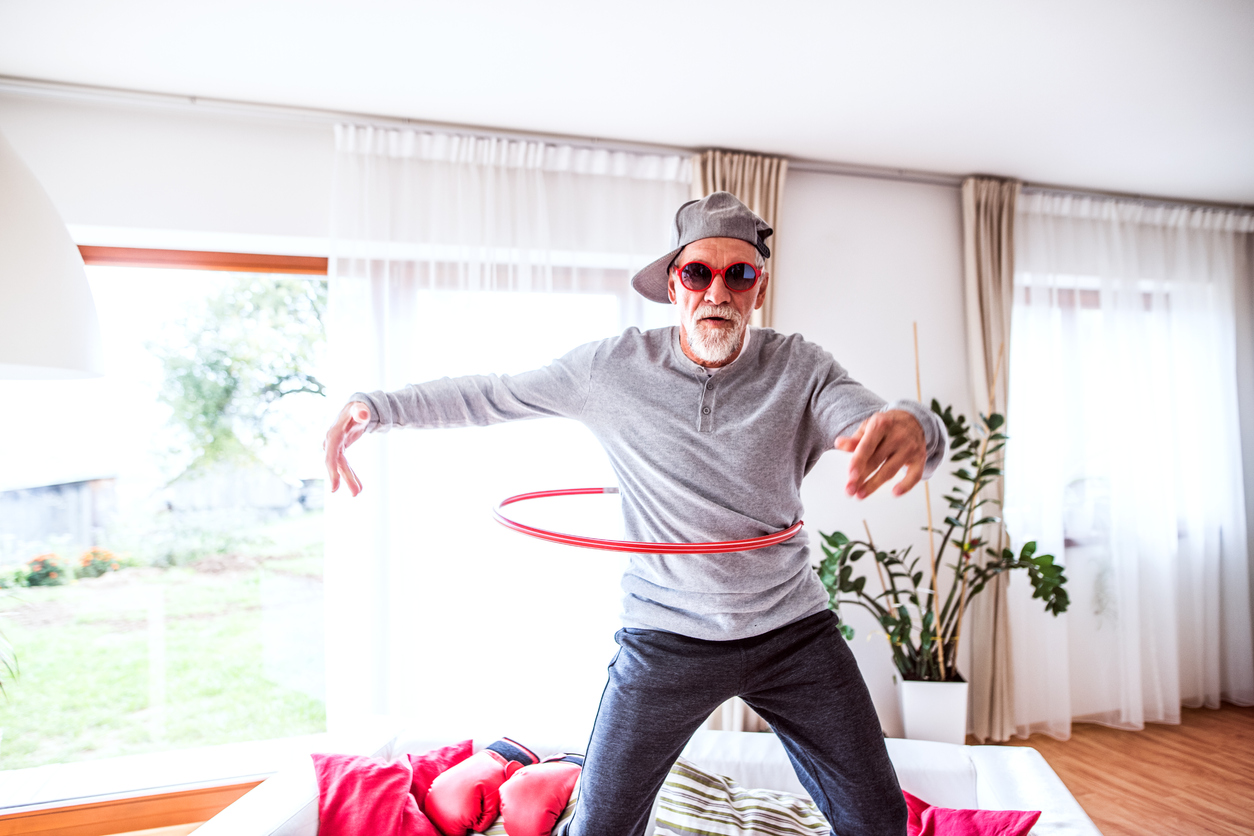 How to Rent a Bounce House Pelahatchie MS
When you're ready to rent a bounce house Pelahatchie MS, we make it an easy and hassle-free process. From the "Home" page of our website, scroll down to view our amazing categories. Find the category you're interested in, such as "Bounce Houses" and click the photo to view the full inventory. On this page, you'll see the full inventory for that specific category and be able to view prices. When you've found the perfect children's or toddler bounce house Pelahatchie MS for your party, click the navy blue "Add to Cart" button.

At this point, you'll be given specifics about event rental time and any additional costs that might apply. Choose the date of your event, the start and end times of your event, and then you'll be directed to your cart. If all of the details are correct, fill in your delivery information then checkout using our secure system. We accept any major credit cards, or you can call us to book and we will accept exact cash. We do require a standard $50 deposit to rent a bounce house Pelahatchie MS.

Once you've completed your online order, you'll receive a confirmation email from us and we'll give you a call leading up to the day of the event to confirm a convenient delivery window. We will always arrive prior to the event with plenty of time to spare so you don't have to wait on our team to start the fun! Get in touch with us today to learn more about how to rent bounce house Pelahatchie MS!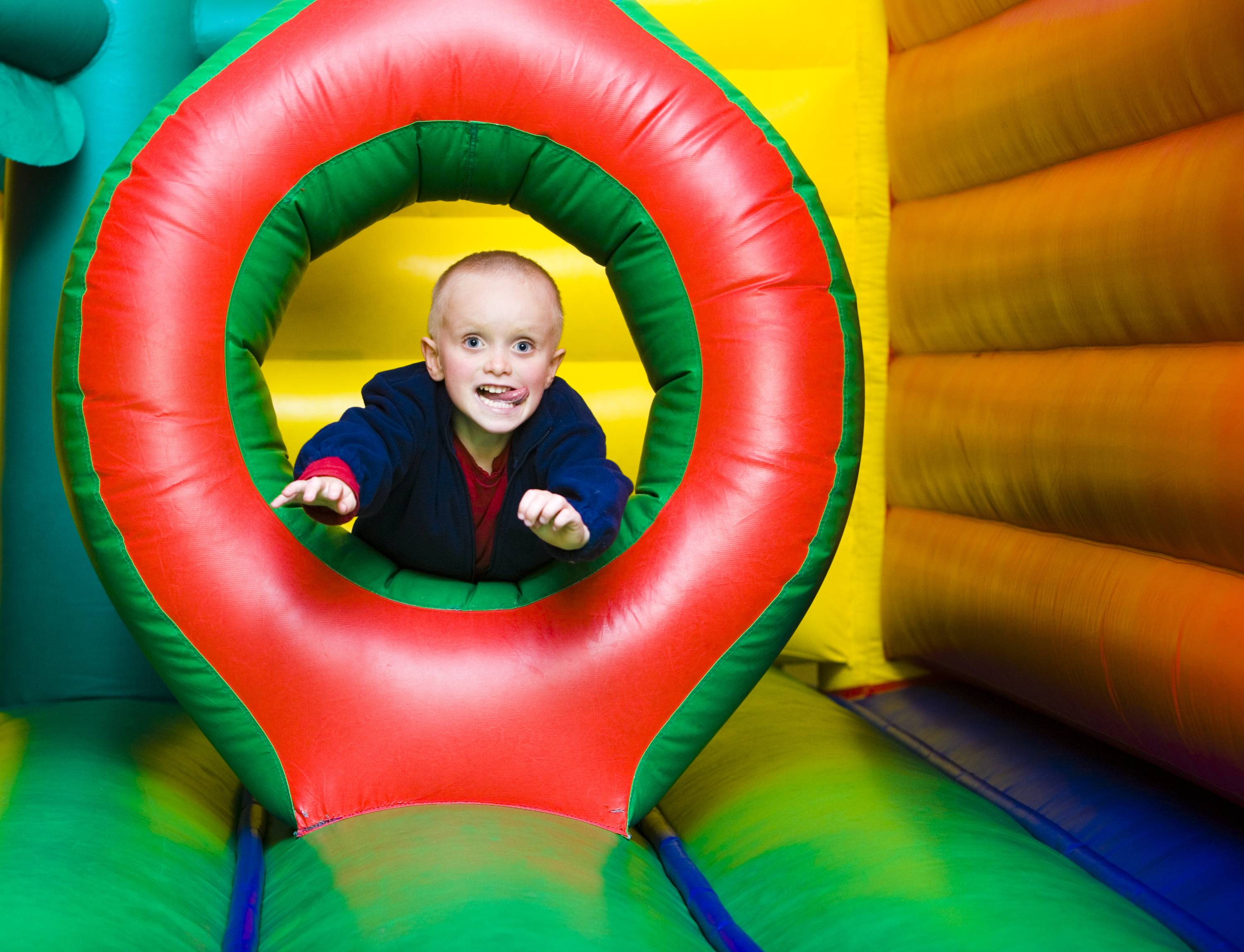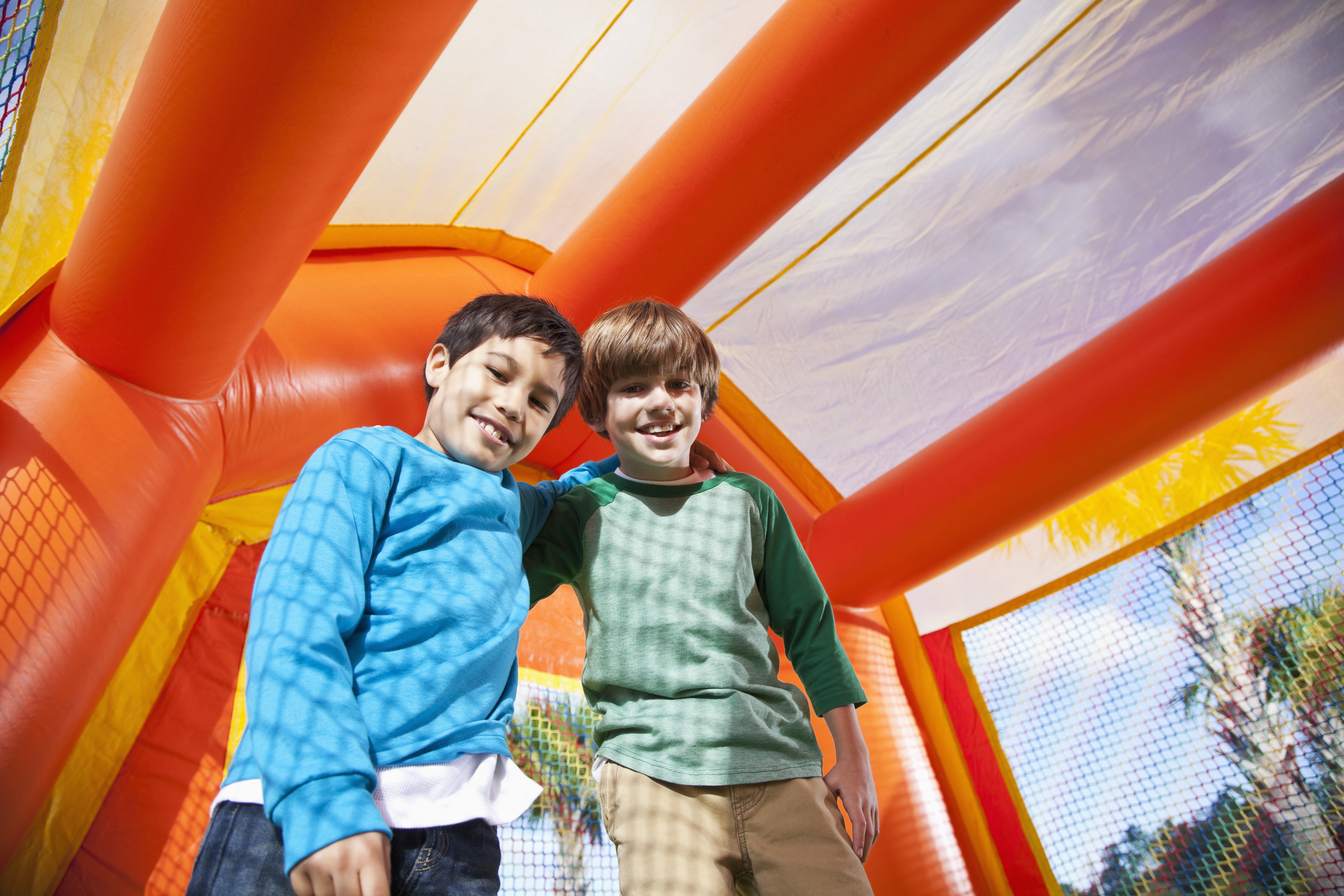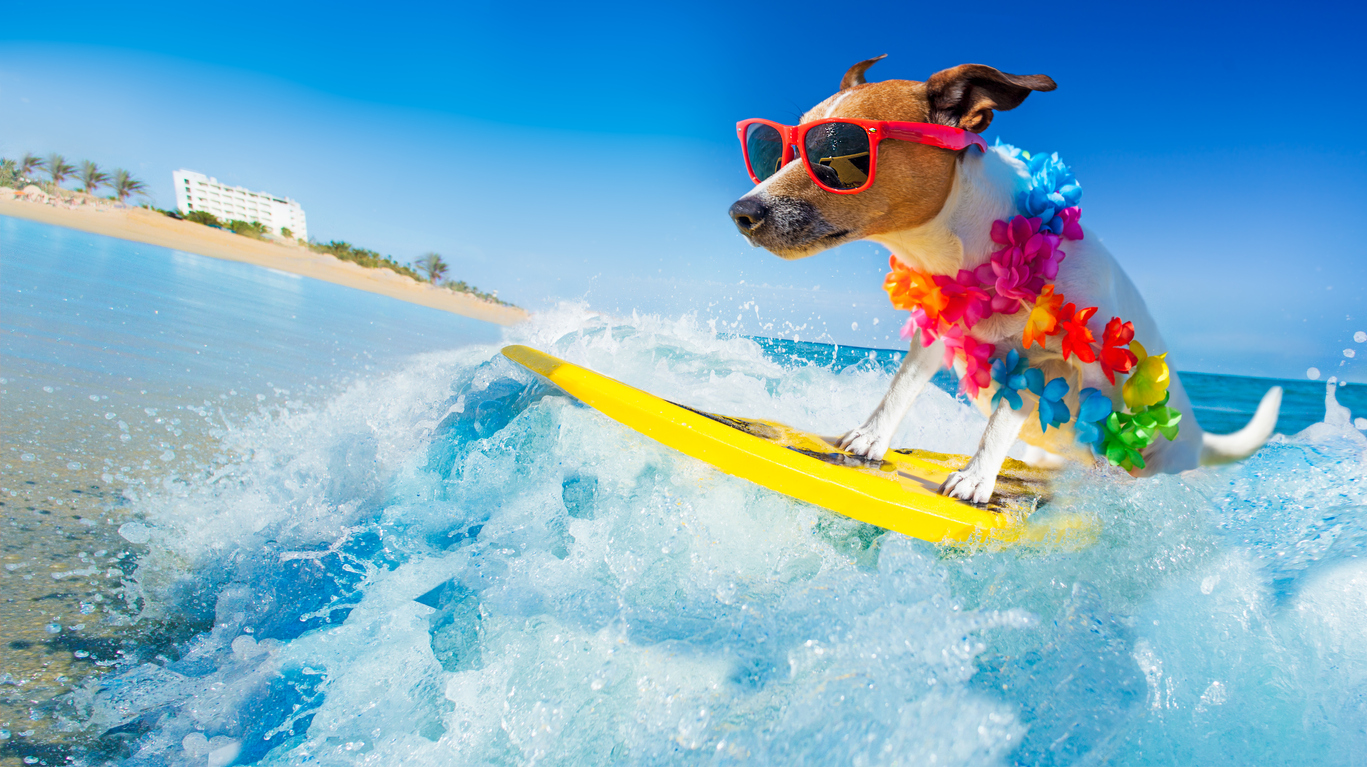 FAQs for Bounce House Inflatables Pelahatchie MS
If you have any questions about our bounce house inflatables Pelahatchie MS, feel free to browse our list of frequently asked questions below or get in touch with one of our friendly staff by giving us a call at (601) 672-7984.

1. How much do your bounce houses cost to rent?
We offer a wide range of prices, styles, and themes for our bounce houses so that a wide range of our customers can enjoy the fun! Our standard bounce houses without slides begin at $110 and go up from there. We understand you might be searching for cheap bounce house rentals Pelahatchie MS, but along with offering cost-effective rentals, we guarantee on-time delivery and customer satisfaction. We also offer package deals to help you save on our rentals and event furniture, making us your one-stop party shop! If you've been on the hunt for cheap bounce house rentals in Pelahatchie MS, get in touch with us to learn more about our affordable options.

2. Does the rental time include set up and take down?
Nope! We will arrive prior to the start of your event, usually, at least one hour before, to make sure everything's assembled and ready to go before your guests arrive. We realize there is lots to manage on the day of an event, so we want to get out of your hair and leave you to prepare for your guests as soon as possible. We've become one of the most reliable and sought-after bounce house places Pelahatchie MS because we always arrive on time and ready to go. Same with the assembly process, we'll come back after your event has finished and guests have left to take down the rental.

3. What happens if it rains the day of my outdoor event?
Our weather is unpredictable and we want to make sure everyone has a fun AND safe time with our bounce houses, so we're happy to offer a rainy day rescheduling in the event of inclement weather. We'll save your deposit ($50) and apply it to your next rescheduled rental with us. We will always reach out to confirm any inclement weather Pelahatchie MS bounce house reschedules.

4. Do you have bounce houses for all ages?
Absolutely! The little ones love our Mickey Mouse clubhouse bounce house rental North Mississippi while the older kids enjoy our superhero, princess, shark attack, and sports-themed bounce houses. We also carry combo bounce houses, water slides, and obstacle courses that vary in theme and size.

No party is too big or small for our bounce house inflatables Pelahatchie MS, so get in touch with us today to plan the party of the century!
Customers Love Our Bounce Houses Pelahatchie MS
Throughout the years, we've become a staple provider for bounce houses Pelahatchie MS has come to rely on. We're all about having fun, but we also prioritize a straightforward, convenient, and cost-effective process for scheduling party rentals from a company you can trust. We're so happy to be part of your special moments and hope you'll give us the opportunity to prove to you why our amazing customers continue to use our services for their events time and time again.

Take a look at what some of our previous customers have to say about our 5-star reviewed bounce houses Pelahatchie MS options below and contact our team if you have any questions about how we can make your event a success.

"The process from start to finish was perfect! Communication with the company, cleanliness of the bouncer, time of service up was all great! I'll be using them in the future!" -J. Sims

"My experience with Adventure Jumps was great!!! I would highly recommend them, they were very nice, informative and on time. The delivery ppl were great, friendly and answered all of my questions. I will definitely be renting from them again!" -M. Nique

"Always a pleasure to have the guys at Adventure Jumps take care of our church. They are extremely reliable and always go out of their way to make sure our events are over the top." -T. Parker